Watch This Dodge Viper Roar Past 250 MPH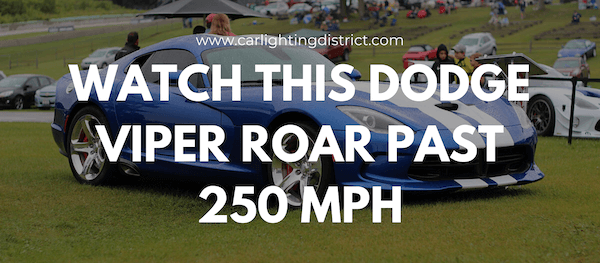 Hey, Pal!
If watching a car roaring down the track at max speed satisfies your need for speed, then you're going to love today's video.
Witness this modified 2006 Dodge Viper sprint at 252 MPH…
...on a 2.7-mile stretch of a former Space Shuttle runway.
How fast is 252 MPH? Well, it's as fast as a Formula One car!
And just in case you're wondering — this modified Dodge Viper is street-legal, too!
Watch this beast in action by clicking on the play button below:
Enjoy!
Andrew
Customer Support Specialist