5 Life Hacks That Will Make Your Tires Last Twice as Long
5 Life Hacks That Will Make Your Tires Last Twice as Long
5 Life Hacks That Will Make Your Tires Last Twice as Long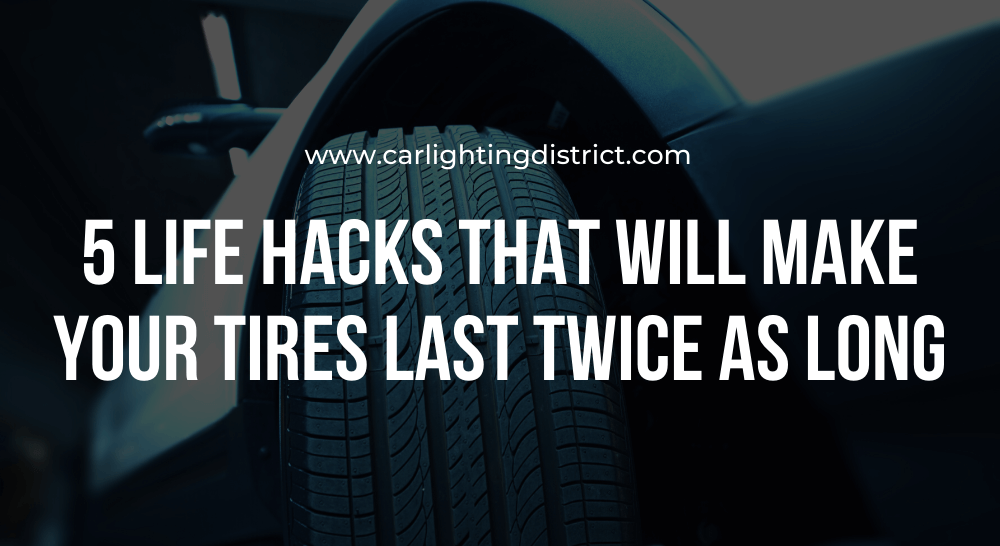 Hey, Pal!
New car tires are very pricey, but it is also very hard to put a price tag on safety. Being the first (and only, hopefully) point of contact with the ground, tires have to work hard to do their job right…
…which means they also require regular (and quite expensive) maintenance. 
Today, we wanted to share with you some hacks and tips for taking care of your tires that will help make them last twice as long as they normally would. 
Simply watch the video below to learn more👇🏼
Hope you have a great week!☕️
Andrew
Customer Support Specialist 

Email Subscriber Special  
Car Lighting District
Kong LED Conversion Kit
While you're working on increasing the lifespan of your tires, choose to invest lights that will last 30x longer than regular halogen bulbs…
GET 15% OFF OUR KONG LED CONVERSION KIT💡

Simply use the code KONG15 at checkout!
(✈ Worldwide shipping is included with your order today!)